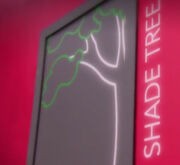 The Shade Tree was a confessional room in which queens could share their innermost secrets and thoughts. It was first added to Season 8, the only season where it was present, and it was usually shown either on Logo's official website or aired on television as part of the show.
The Shade Tree was mentioned in the first episode. The first queen to use it was Kim Chi; 2nd being Chi Chi Devayne.
Ad blocker interference detected!
Wikia is a free-to-use site that makes money from advertising. We have a modified experience for viewers using ad blockers

Wikia is not accessible if you've made further modifications. Remove the custom ad blocker rule(s) and the page will load as expected.